Southern Region EMS Council Job Opportunities
No positions available at this time.


SALA Remote Medics is recruiting EMTs and Paramedics for both part-time and full-time positions. These positions will be assisting SALA in its work with the Municipality of Anchorage serving persons experiencing homelessness.
Responsibilities include:
• Perform screening of residents, to include temperature check, etc.
• Be available for resident questions and needs.
• When called upon, render appropriate medical care, within the scope of practice of a State of Alaska EMT-1, 2, 3, or Paramedic.
• Determine need for additional assessment, medical care, or 911 intervention.
• Completion of data entry, tracking, and reporting.
• Comply with company policies and procedures.
• Other duties as assigned.
Requirements are:
• Current State of Alaska EMT certification, State of Alaska Paramedic licensure, or State of Alaska RN licensure.
• Current BLS certification.
• Current ACLS certification (EMT 3, Paramedic, and RN only)
• Friendly, professional demeanor.
• Knowledge of Microsoft office products.
• Ability to wear required personal protective equipment.
• Ability to work shifts as scheduled to support 24/7 operation.
• A willing team player with a positive attitude who shares the belief that the clients always come first.
If interested please reach out to us at careers@salamedics.com
Suzan Simonds
907-331-8140
suesimonds@salamedics.com | www.salamedics.com |
600 W. 76th Ave Suite 409, Anchorage, Alaska 99518

                 The city of Fairbanks is looking for Firefighter/ Paramedics. you must have your State of Alaska firefighter 1, or IFSAC/ Pro Board Firefighter1 Certification. You must also have a current certification or licensure as State of Alaska MICP, or NREMT-P. If you are interested follow the link below to find out more.
Job Opportunities | Job Opportunities (governmentjobs.com)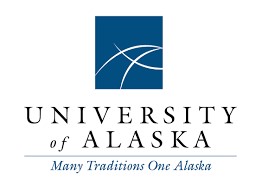 Standardized Patient Actor Job Opportunity - University of Alaska College of Health
The University of Alaska College of Health Simulation Center is looking for persons with healthcare experience, to portray medical patients in simulations for healthcare students at the following campuses:  Anchorage, Mat Su and Fairbanks.  Please see the job description and application at the link below:
https://careers.alaska.edu/cw/en-us/job/514957/standardized-patient-anchorage
Are you looking for a career that fills a vital need in our community? Alaska Medical Transport provides non-emergency medical transport and ambulance services in our community. We're currently looking to fill positions for Non Emergency Medical Transport Drivers, Ground EMT's and Paramedic's on various shifts. We support our employees with continuing education and training to empower them to reach the next step in their careers. Visit our website today
Apply here: https://www.alaskamedicaltransport.com/careers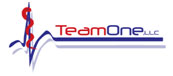 Team One is looking for new medics to increase our workforce. We look forward to working with all levels of experience from medics just joining the force to seasoned medics. We provide monthly training to practice skills and learn new techniques. Team One medics are responsible for providing medical assessment, treatment, and referral at a wide range of events. From converging at a sporting event to providing care at the emergency shelter. If interested please submit resume by stopping at Team One Office located at 5431 30th Ave Anchorage, AK 99508 or by submitting resume by email at staffing@teamonealaska.com