Southern Region EMS Council Job Opportunities
No job vacancies at this time.


Looking for EMT 1, 2 and 3 for working in Anchorage.  Must have a state of Alaska EMT certification, 2 years' experience required.
Starting pay at $18.00 can apply at salamedics.com or please submit your resume and cover letter to Suzan Simonds. 
Suzan Simonds
907-331-8140
suesimonds@salamedics.com | www.salamedics.com |
600 W. 76th Ave Suite 409, Anchorage, Alaska 99518

The City of Kodiak is recruiting for regular, full-time Firefighter/EMT positions in the Kodiak Fire
Department that is dedicated to protecting lives and serving the community. Follow the link below if interested.
Job Openings | City of Kodiak Alaska
City Manager's Office
907 486-8640

                 The city of Fairbanks is looking for Firefighter/ Paramedics. you must have your State of Alaska firefighter 1, or IFSAC/ Pro Board Firefighter1 Certification. You must also have a current certification or licensure as State of Alaska MICP, or NREMT-P. If you are interested follow the link below to find out more.
Job Opportunities | Job Opportunities (governmentjobs.com)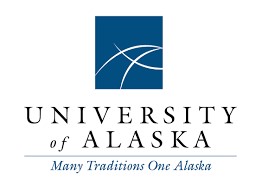 Standardized Patient Actor Job Opportunity - University of Alaska College of Health
The University of Alaska College of Health Simulation Center is looking for persons with healthcare experience, to portray medical patients in simulations for healthcare students at the following campuses:  Anchorage, Mat Su and Fairbanks.  Please see the job description and application at the link below:
https://careers.alaska.edu/cw/en-us/job/514957/standardized-patient-anchorage