SREMSC is a devoted team working for all the people of EMS, helping them provide the best in patient care, integrating them into the health care team, and ensuring their commitment and value are recognized. We promote growth and development of community EMS. We promote excellence in patient care, quality management, injury prevention, and professionalism. We value the volunteer and paid providers of emergency care.
We advocate always for EMS.

Celebrating 45 Years of Service to Alaskan Communities!!!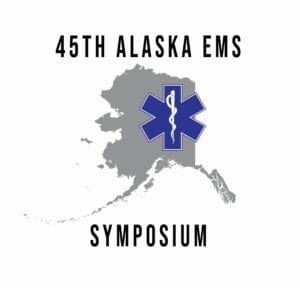 45th Alaska EMS Symposium
The 45th Alaska EMS Symposium is scheduled to be held November 2-6, 2021 at the Hotel Captain Cook in downtown Anchorage. Registration is now open for Attendees, Exhibitors/Vendors, Advertising, Sponsorships.
Celebrating Local Heroes Scholarship
Want to attend this years EMS Symposium or have an outstanding member of your team you would like to send? We have teamed up with Lyberger's Car and Truck Sales to offer full scholarships to this years Symposium. To learn more, apply or nominate someone click HERE.

WE HAVE MOVED!! Our new location is 1010 W Northern Lights Anchorage, AK 99503.