Southern Region is the largest public AHA® Training Center in the State of Alaska. We support the AHA® "Chain of Survival", and are dedicated to providing quality education and support to our instructors. We offer access to the latest in course material, guidance to instructors and troubleshooting problems which may arise.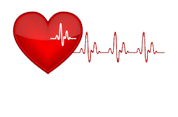 The American Heart Association® strongly promotes knowledge and proficiency in BLS, ACLS, and PALS and has developed the instructional materials for this purpose. Use of these materials in an education course does not represent course sponsorship by the American Heart Association®, and any fees charged for such a course do not represent income to the Association.



SREMSC is happy to offer courses by American Heart Association, the leader in resuscitation science, education, and training, and publisher of the official Guidelines for CPR and ECC.
Basic Life Support (BLS)
Designed for healthcare professionals, the BLS Course aims to train students to adequately recognize several life-threatening emergencies and deliver high quality CPR including effective compression, adequate ventilation, and the early, appropriate use of an AED.
This course teaches:
High quality CPR for all age groups (Adults, Children, & Infants)
The BLS components of the AHA chain of survival
Importance of teamwork in resuscitation
Relief of foreign-body airway obstruction (choking)
Advanced Cardiac Life Support (ACLS)
Building on the foundations of AHA'S BLS course, ACLS emphasizes the importance of high-quality CPR, and provides guidelines for advanced providers. This course is designed for healthcare professionals who either direct or participate in the care of patients in cardiopulmonary arrest or other cardiovascular emergencies.
This course teaches:
BLS skills, including use of BVM & AED in addition to effective chest compressions
Recognition and early management of respiratory and cardiac arrest
Recognition and early management of peri-arrest cardiac dysrhythmias
Recognition and early management of stroke
Airway management
Relevant pharmacology
Effective communication and teamwork skills
Pediatric Advanced Life Support (PALS)
Focusing on improving the care and outcomes provided to pediatric patients, PALS focuses on assessment and treatment of pediatric specific illnesses
This course teaches:
High quality CPR & AED for both children and Infant
Pediatric patient assessment: who needs immediate intervention and who does not
Early recognition of pediatric cardiopulmonary arrest and immediate CPR
Post-cardiac arrest management
Ability to differentiate between respiratory distress and failure
Early interventions for respiratory distress and failure
Ability to differentiate between compensated and compensated shock
Shock management


SREMSC strives to provide AHS courses and Skills Checks at a time that works for both our instructors and our students.
            HeartCode® Renewal Instructions                                   Initial Face-to-Face Class Instructions