Southern Region is the largest public AHA® Training Center in the State of Alaska. We support the AHA® "Chain of Survival", and are dedicated to providing quality education and support to our instructors. We offer access to the latest in course material, guidance to instructors and troubleshooting problems which may arise.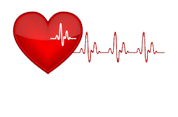 The American Heart Association® strongly promotes knowledge and proficiency in BLS, ACLS, and PALS and has developed the instructional materials for this purpose. Use of these materials in an education course does not represent course sponsorship by the American Heart Association®, and any fees charged for such a course do not represent income to the Association.

" It's our goal to provide American Heart Association Skills Checks at a time that works with both your schedule and our instructor's schedules. "
            HeartCode® Renewal Instructions                                   Initial Face-to-Face Class Instructions